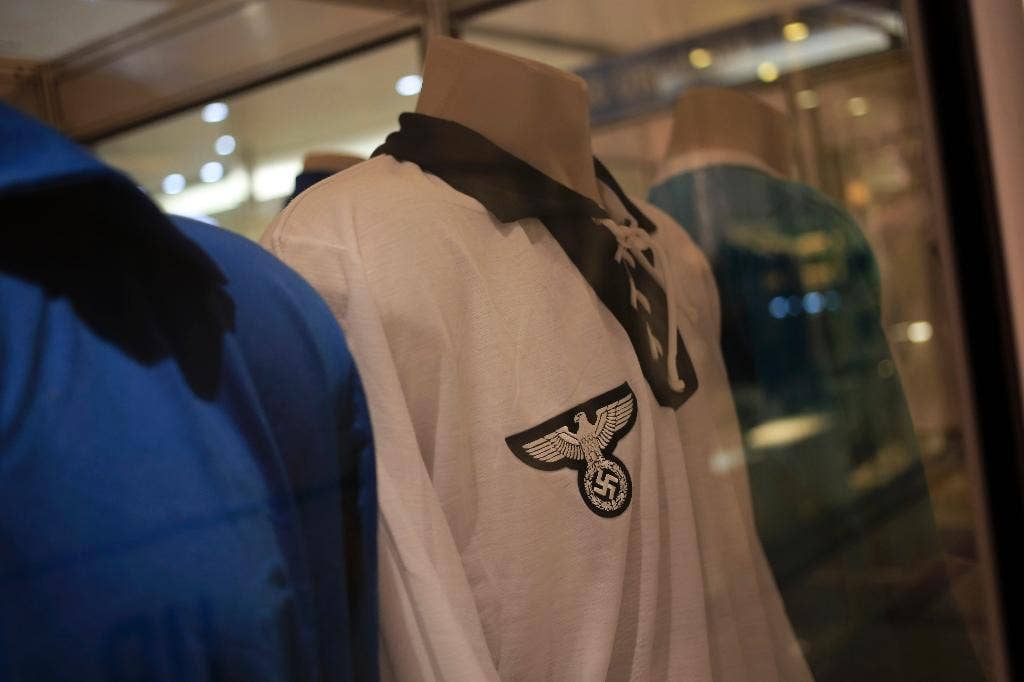 An exhibition of football jerseys that includes a Nazi-era shirt and one from Mussolini's fascist regime is raising eyebrows from visitors to a busy shopping mall in this Brazilian city.
The exhibition includes more than 100 replicas and originals from different nations, dating back to the first World Cup tournament in 1930.
Salvador doctor Duda Sampao, the owner of the collections, said that the exhibition has been endorsed by the local Brazilian World Cup organizing committee, and therefore has the consent of FIFA. World football governing body officials refused to comment, referring the matter to local organizers.
Read more...